Part 1
So Zan Zyls has always been on the bucket list and the Kaokoland in general. I have the Troll in Namibia as I am using it as a launching board into the Okovango and Pans in April. A public holiday and an opportunity to take a few days off in a slow period at work meant I cleared away 4 days to go exploring. Armed with the latest tracks4africa I was all planned.
One problem is I have no friends... :confused: or at least ones that wanted to do 1630km in 4 days. So it was going to be a solo trip. In the days coming up to the departure date I had many pieces of advice from people that had done the pass and knew the area but a common theme was "don't do it alone". Clearly they were not familiar with patrols and they all drove fortunas and Land Cruisers (so basically pussies).
Fuel was an issue as I had no reference for fuel consumption in the bundu. So I packed two extra jerry cans to the 3 I have on the rear bumper for a total of 235l onboard
So the day arrived and I was off from the mine and in Kamanjap by 7. Stayed at the Oppi Koppi camp and being StPaddies day and the Irish blood and what not... and a group of hunters, lots of Jamesons, home made wors and lots of bullshit stories the following day started slowly... slowly with a headache and it was extremely bright.
Kamanjap to Opuwo (last piont for fuel and civilisation). The road from Opuwo is washed out in a couple of places and the crossing of the Hoarusib was washed away and water flowing. I had to go downstream to find a crossing piont. From Etanga it is a rough track. I made it to the Van Zyls Pass community camp site by 4ish and set up camp. The camp has 3 places and was pleasantly surprised as everything is in keeping with the surroundings. Each has a flush tiolet, bathroom shower and sink with donkey hot water. All in mediocre state of repair but enough to be comfortable and usable. I picked up a camp mate in the form of a half starved dog that stole half my boerwors of the grid
Next morning it was off up the pass.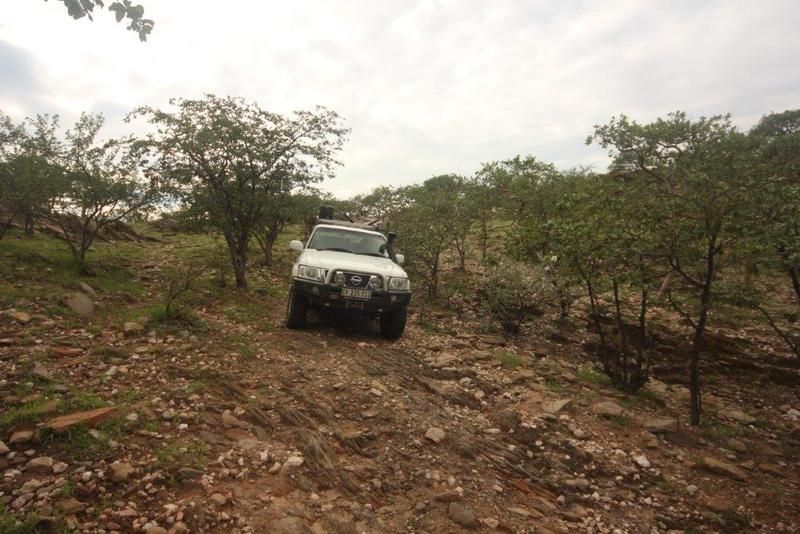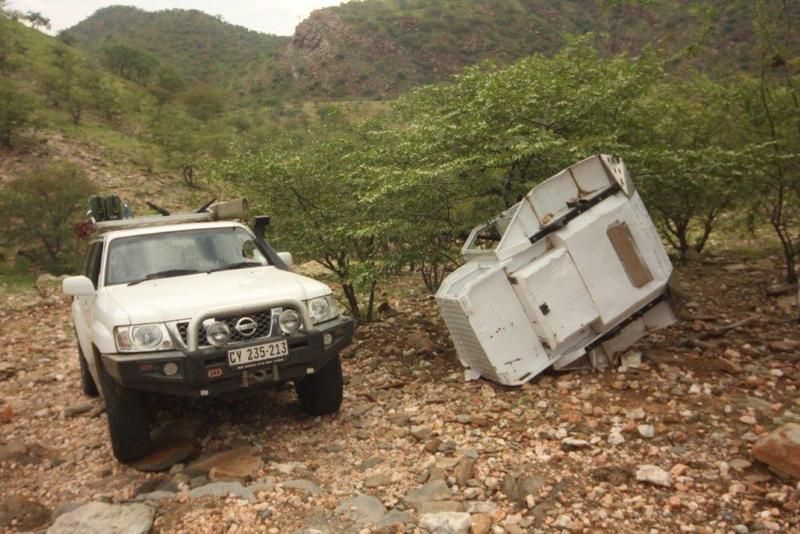 At the top. A young himba family came to say Hi and were very taken by the drone!! Take apples to hand out. I took a couple of minor wrong turns and there is always a helpful herder boy to piont out the right direction... followed by demands for sweeties. Biltong and apples are what I dish out. Everyone is helpful and keep an eye on what the next big local village name is. It seems no locals know what van zyles pass is. But even the toddlers know the direction of the next village and its name.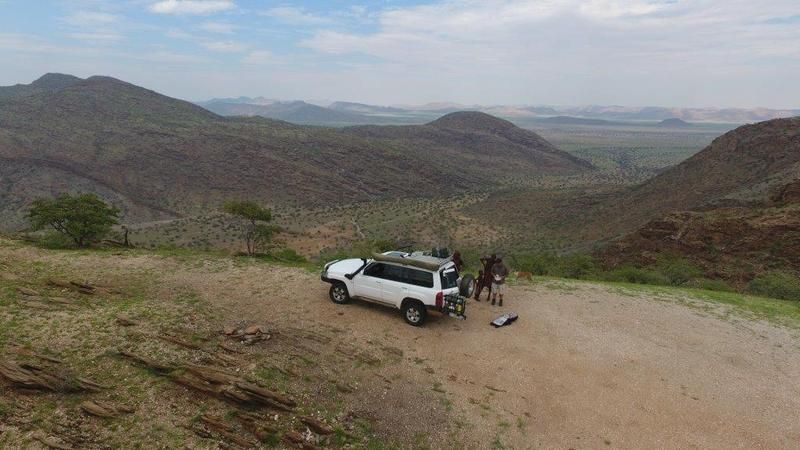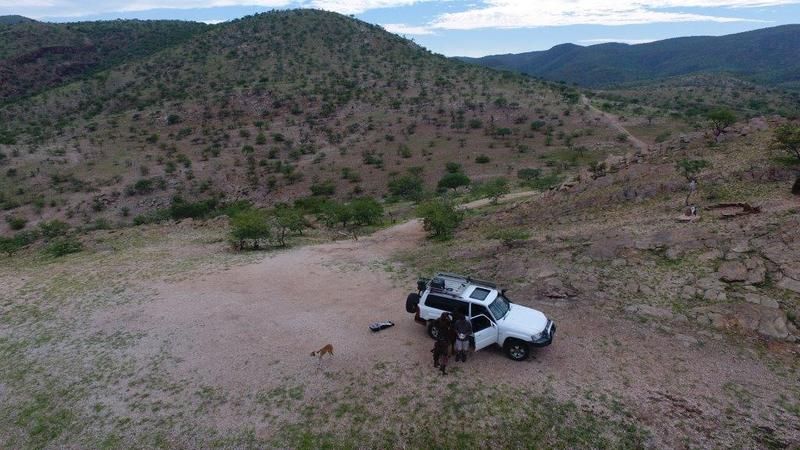 And I was done in 2 hours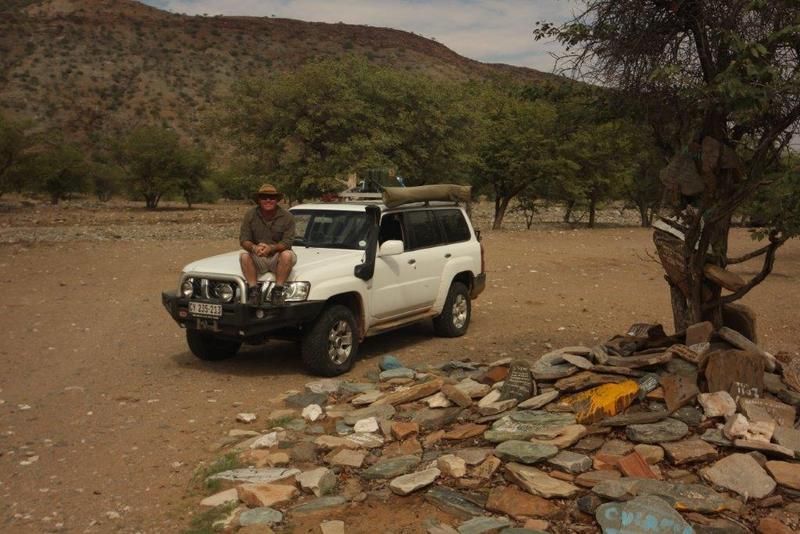 So I was very worried about van zyls. I only had one spare wheel and I took it very easy, I picked up some small sidewall cuts. I was running slightly too low tyre pressure at 1.6Bar. I should have been at 1.8 or there around. I would rate the pass a 4. Of course this changes from year to year. It had rained heavily but not enough to damage the road. I did not have to do any packing of rocks and the only time I had to walk the route was when I could not see over the bonnet. Too be honest I wanted to run the drone up and attach the GoPros when I got to the bad downhill. But I was through the bad downhill before I realised it was the bad downhill
Infact the only real compaint I have is that I spilled my coffee
So into the Marienfluss valley that is usually a sea of golden grass. After the rains it looked like Ireland.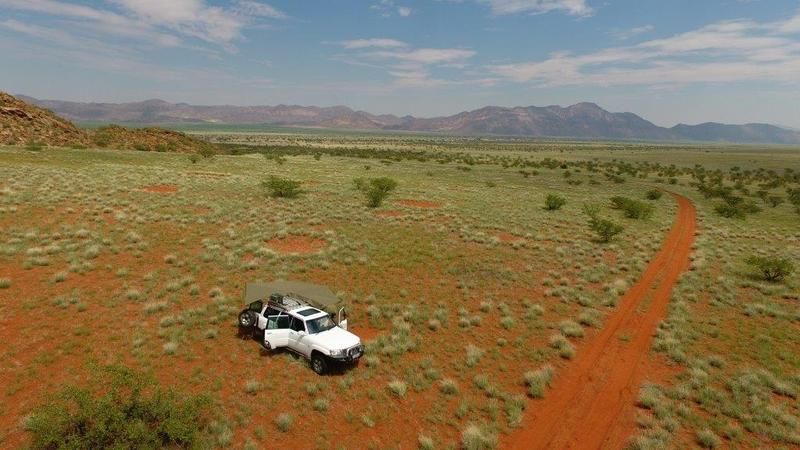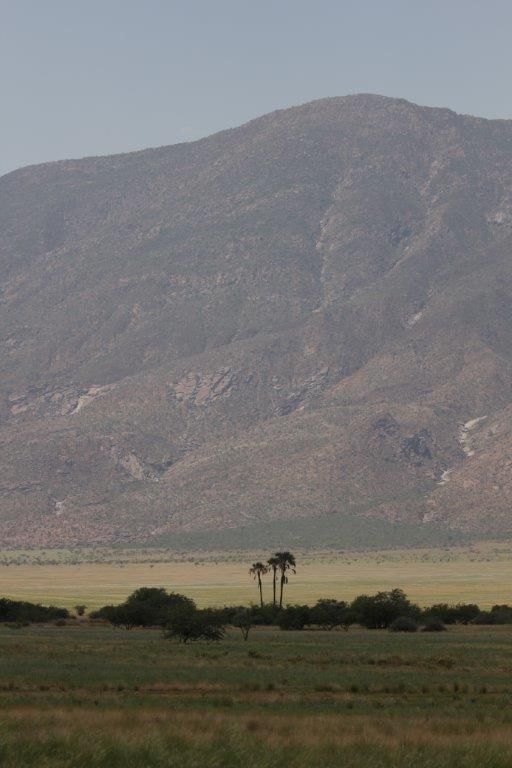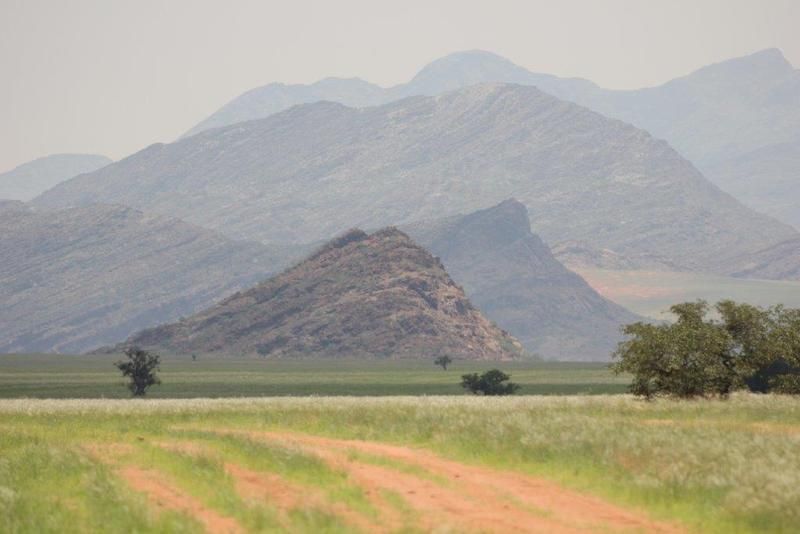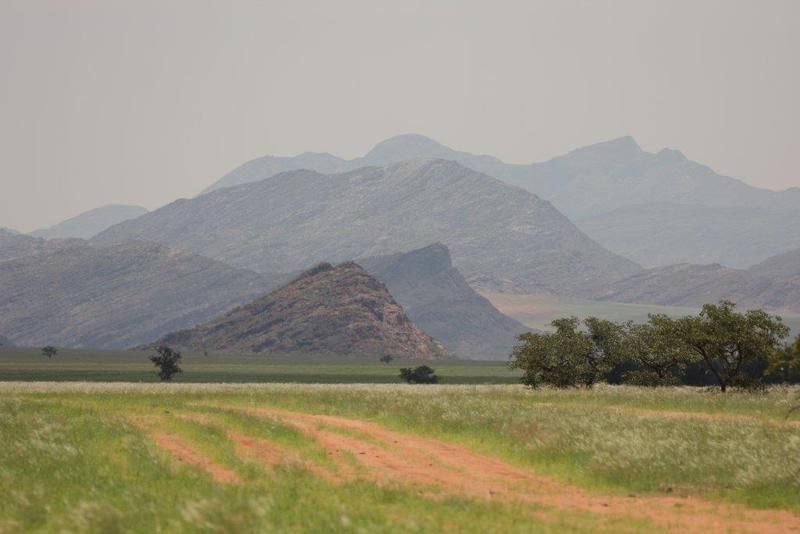 And the Landy that didn't make it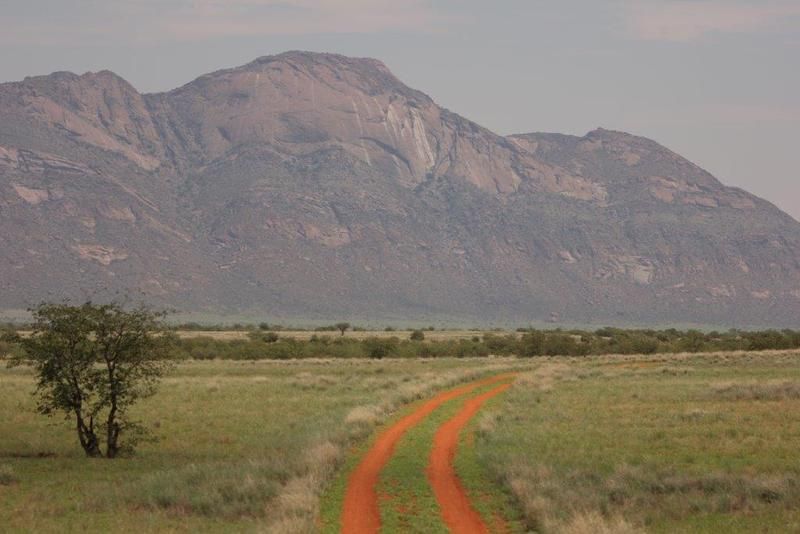 I was well ahead of schedule so I spent plenty of time filming the fairy circles and had a long lunch looking out over the valley. Made it to Kunene Camp Syncro by 2pm.