I would like your opinion on mounting the winch fairled. The original factory winch tray looks like below. I have had the roller fairlead tabs grinded off, and a large portion of the fairlead mounting point remved. Now it is just an upright with enough room for a warn synthetic winch line hawse fairlead.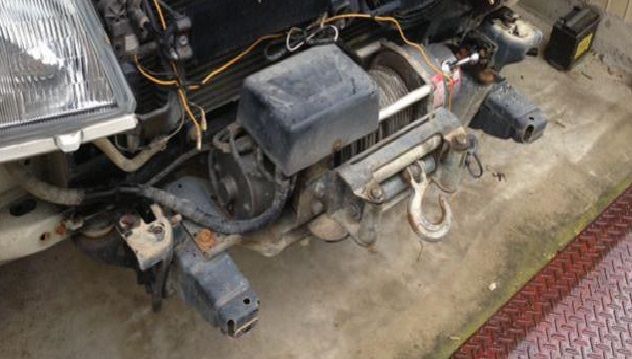 I can mount to the remaining upright, and have the line go through the bumper by cutting at the right location the plastic bumper, or mount the fairlead to the bashplate that I have and it covers up to just below the number plate. The bash plate is 10mm aluminium, mounted at 5 locations, 3 to the support below the radiator, and 2 points to a bar that arches down to meet the aluminium plate and the bar mounts to the chassis rails. The mounts are 13mm bolts, unrated.
So I have my m8000 finally rebuilt, and going to upgrade the solenoids to Albright DC contactors since the original factory wiring is overly complex. Been a while, as I have been lazy and getting carried away with other things, but it's about time I got this mounted.