Search found 294 matches
by Marino4x4

01 Sep 2014 15:53
Michael behind Tinus?
by stobi_de

22 Oct 2014 12:08
Oha, "nice" picture. In Germany we say, that you only see 10% of all the rust in the car. The rest is at hidden and invisible places. I will not talk bad about the car, but I'm sure, that there is a lot more. With wax you can not stop the existing rust, you can prevent rust in a new car. Against exi...
by stobi_de

02 Dec 2014 09:57
Name of Company: ACR Gearbox Nature of business: Gearbox service Speciality: manual Gearboxes, Diffs Based in (Town): Pretoria North Service area (e.g. National/ Western Cape, Durban): Contact Person: Johnny Contact email: office@www.acrgearbox.co.za/ Contact tel. number: 012 546 8758 Street Address...
by stobi_de

10 Dec 2014 11:36
Hello, I do not know, if the problem of the breaking doors is known in your country. If you mount bigger wheels to the backdoor, you might get a crack between the window and right edge of the right door. With a plate between the sparewheel carrier there will be additional leverage. http://up.picr.de...
by Alex Roux

09 Jan 2015 21:41
On our way down to the Southern Cape (an annual trek) we usually sleep over at friends farming in the middle of nowhere. About 50 km on a dirt road outside of Colesberg. Otherwise also 20km from Philipstown (if that is any help). When staying over, we have never witnessed a car passing their road. I...
by biggles

03 Feb 2015 08:12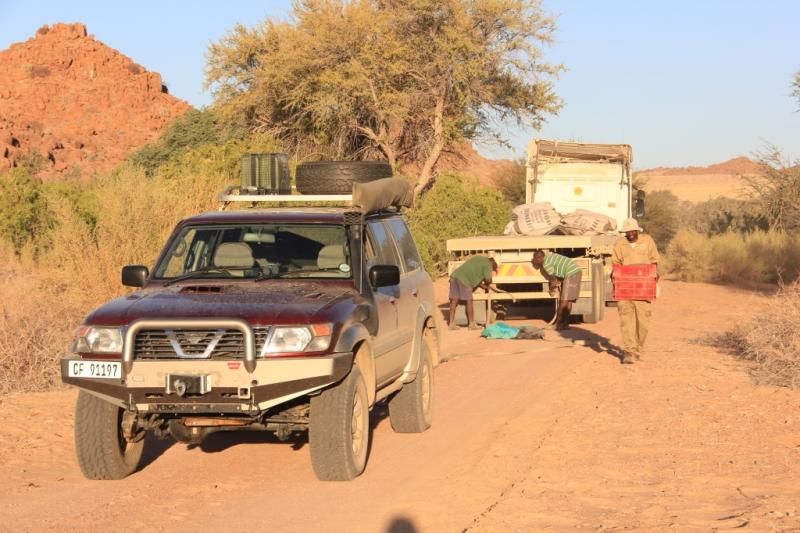 Proof that it actually pulled it out.
by Michael

04 Feb 2015 06:56
Please keep us posted on the progress and what your plan is with the engine rebuild Christo. I agree with what you said, it must be built the right way this time. Very interesting document on piston damage assessment and possible causes...... worth reading http://www.boosttown.com/engine/piston_dama...
23 Feb 2015 09:08
Items Required.

2x Globes
2x 4h Connectors
6x Ferrules / Solder wire
35cm Shrink- Wrap
by ChristoSlang

23 Feb 2015 21:30
I also have a set gathering dust somewhere, but mine are very expensive because I'm thirsty all the time!